Share Your Experience & Preserve the Memory of Your Loved Ones
We encourage you to share your personal experience from visiting Missouri's National Veterans Memorial and preserve the memory of those who have made the ultimate sacrifice for this great nation.
Jim Knots
Vietnam Veterans Memorial Fund
President and CEP
Our visit to the Memorial was a trip my wife and I had looked forward to, especially because I am a Vietnam Veteran. We first saw that field of flags above the Vietnam Wall and our breath was taken away. We knew from that point on that our expectations would fall short of what we saw. From the veteran volunteers who manned the site to our meeting with Nancy Guth, we were impressed with the solitude and peaceful atmosphere that surrounded us. From "The Wall" to the beautiful pavilion with the "Guardians of Freedom" monument, we could not have been more impressed with the design and thoughtfulness that was represented by this project.
Lou Diamond
Friend
Drafted 1967
Vietnam Nov 67-68 Tet Offivensive
25th Infantry Co A 2 of the 12th
Heavy Weapons and Mortar Platoon
CIB, Purple Heart, Bronze Star
Look forward to seeing the Wall and my comrades
John Marrs
Retired USPS
"As a Navy veteran, I am thrilled to support Missouri's National Veterans Memorial. My fellow service men sacrificed a great deal—some giving the ultimate sacrifice—and I think a project like this Memorial is the perfect way to honor the legacy."
Roger Staubach
NFL Hall of Fame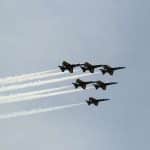 "I'm really excited the group in Perryville is going through such great lengths to complete a full-scale replica that is as accurate and as complete as it can possibly be."
Jim Knotts
Vietnam Veterans Memorial Fund President and CEP