Honor a loved one or friend. Dedicate a permanent tribute today.
Supporters have the unique opportunity to leave a permanent tribute for their loved one through a variety of elements, which makes this memorial a truly personal experience.
Purchasing a tax-deductible* personalized tribute brick, bench or tree allows you to memorialize and honor a special veteran in a lasting way. Tributes are engraved with your custom text and highly visible as visitors walk the path to Missouri's National Veterans Memorial.
Tributes may commemorate a reunion, celebrate a friendship, recognize a veteran or showcase something else, as long as the language and subject speak to the dignity of the campus.
Tribute purchases grow our campus. In addition to ensuring upkeep of our Memorial, your support allows us to develop new features that help educate civilians, bring veterans and supporters together and provide a place of healing and reflection. Tributes are a powerful way to honor a current or former service member and support Missouri's National Veterans Memorial.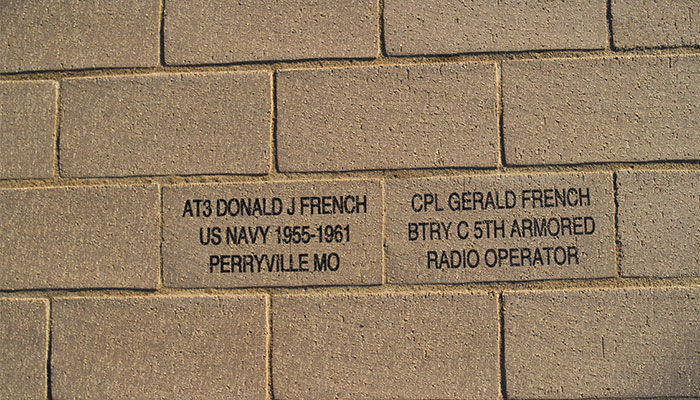 Example of 4×8 Tribute Brick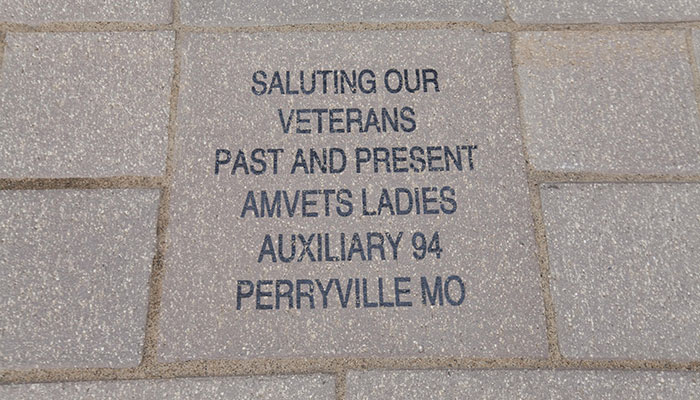 Example of 8×8 Tribute Brick
A brick is a mark of lasting remembrance, and it supports our efforts to provide veterans with the memorial they deserve.
We give tribute bricks a permanent home in our walkway to America's Wall, and we make your first visit to see the brick a special event.
The purchase of a bench includes a 4"x8" etched plaque that will be installed on the seat of the bench. MNVM will maintain the bench.
The exact location of the bench will be determined by MNVM and depend on needs and site conditions. The bench may be relocated according to site needs.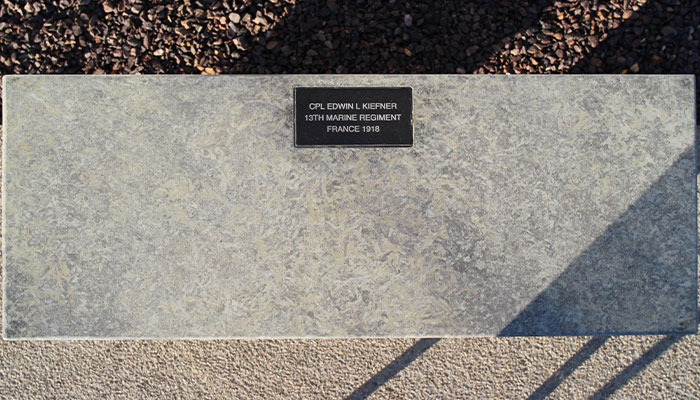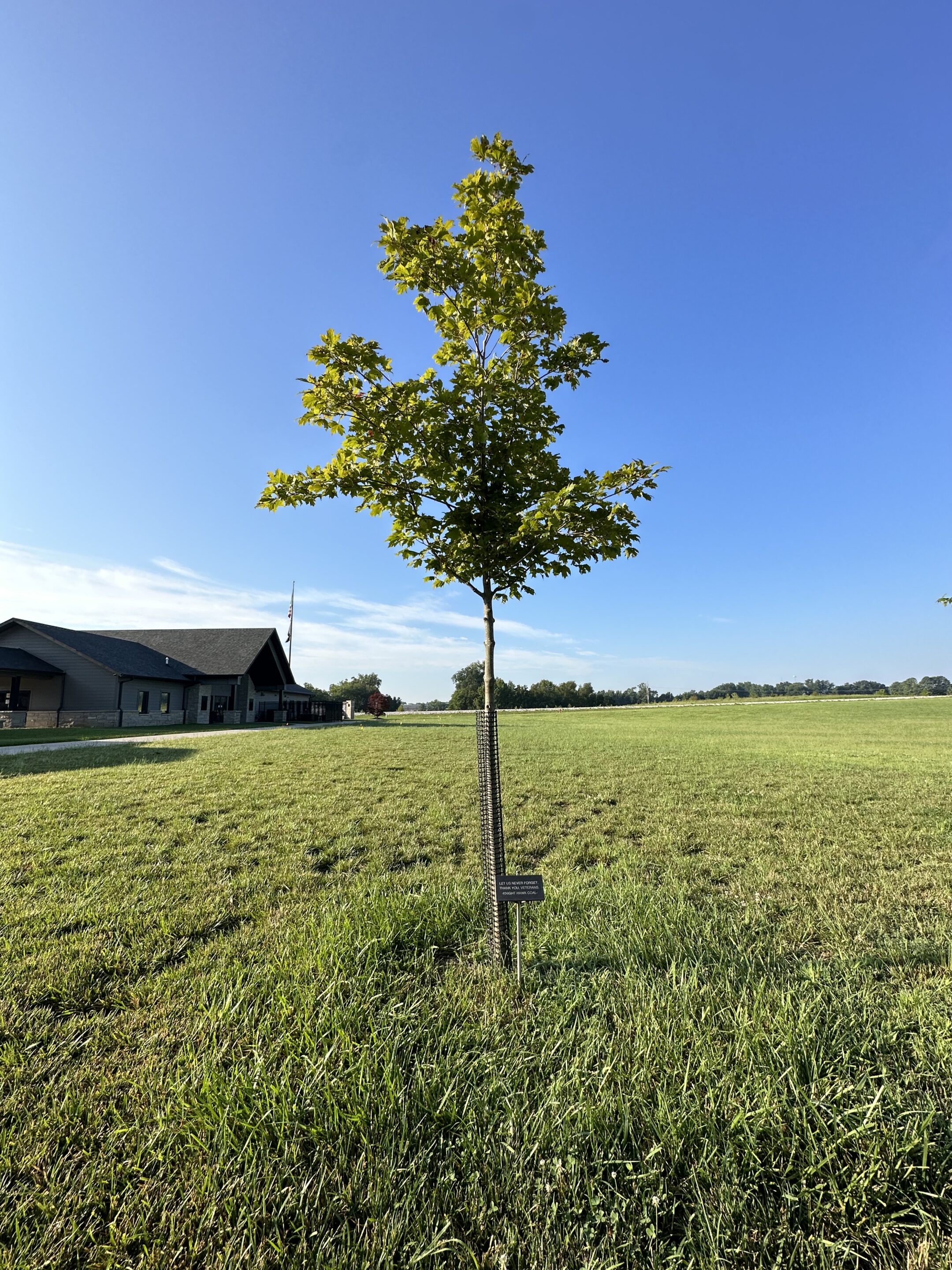 The purchase of a memorial tree includes a 4"x8" etched plaque that will be installed at the base of the tree. MNVM will plant and maintain the tree.
For more information about tribute pavers, benches, trees or other ways to honor someone special, please contact us:
In Memory Program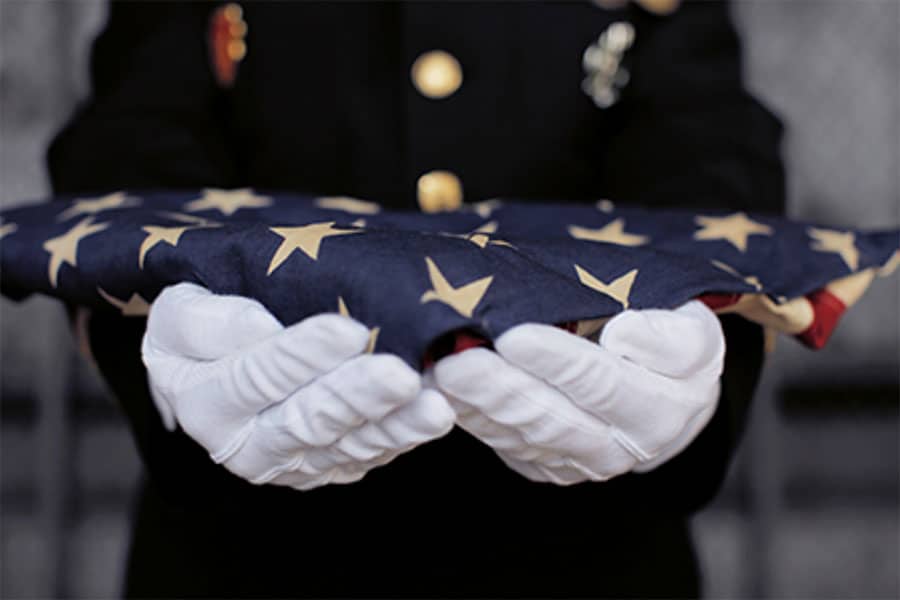 Since the Vietnam War ended, thousands of Vietnam veterans have died each year due to Agent Orange exposure, PTSD/suicide, cancer and other causes related to their service. The Vietnam Veterans Memorial Fund's (VVMF) In Memory program honors those who returned home from Vietnam and later died.
The plaque on the grounds of Missouri's National Veterans Memorial reads identical to that of the plaque located at the Vietnam Veterans Memorial site in Washington, D.C. The plaque reads: In Memory of the men and women who served in the Vietnam War and later died as a result of their service. We honor and remember their sacrifice.
In Memory was created in 1993 by the group – Friends of the Vietnam Veterans Memorial. VVMF began managing the program and hosting the ceremony in 1999. More than 4,100 veterans have been added to the In Memory Honor Roll since the program began.
How Do I Apply?
Applications are currently being accepted for the 2024 program.
The deadline for submission is March 29, 2024.