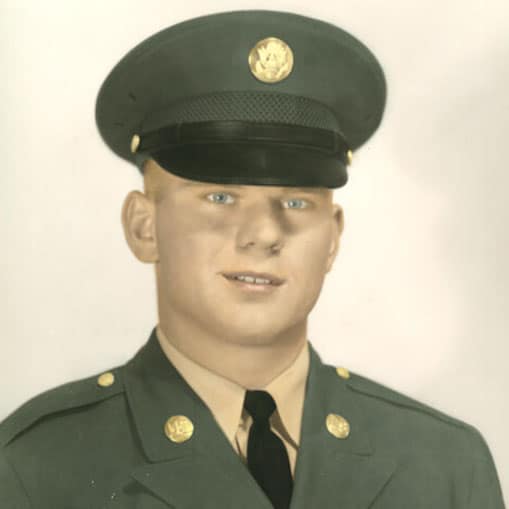 One of our founding members and largest donors, Jim Eddleman, fought valiantly in the Tet Offensive during the Vietnam conflict. He carried several severely wounded – to the medevac helicopter.
Jim made a promise to himself that he would one day honor his comrades if he made it out alive.
Fast-forward to 2011, when Jim and his wife Charlene were involved with another veterans' project. Jim spoke of his promise to the organizers, and they helped connect him with those who now make up our Board of Directors.
In 2016, plans began coming together, and in 2017, the growing Board of Directors began convening weekly.
After meeting with officials in Washington, D.C. and gaining the support of Robinson Construction , the planning began for the campus layout of Missouri's National Veterans Memorial. Volunteers checked about 60,000 names three times to ensure the spellings were correct.
The MNVM Board was adamant that this would be an exact replication of the Vietnam Veterans Memorial, character by character. Over time, the project has gained significant support from more community members and national organizations across America.
David Baker
President & CEO, PRO Football Hall of Fame
"The Pro Football Hall of Fame is dedicated to a mission that honors heroes of the game, preserves its history, promotes its values and celebrates excellence everywhere. We have a deep understanding and abiding appreciation for the efforts of Missouri's National Veterans Memorial. Abraham Lincoln said, 'A nation that does not honor its heroes shall not long endure.' The commitment to create a special place to honor true heroes and to provide an environment for reflection to remember their noble sacrifice makes our families stronger, our communities closer and our country greater."
William "Jerry" Boykin
Lieutenant General, U.S. Army
"Missouri's National Veterans Memorial is going to be the most distinguished and fascinating site of its kind in the country. In addition to the black granite Vietnam Memorial Wall, there will be a museum that honors all veterans. Brilliantly conceived and beautifully constructed, this will draw Americans from all over the nation and visitors throughout the world with a single purpose in mind, to honor America's veterans."