"Our hope is to celebrate the contributions of every veteran, of every era, of every war, and we still need help to get that done."
-Brent Buerck, Perryville City Administrator
Ways to Give
Your generosity allows Missouri's National Veterans Memorial to flourish. With your support, we'll have the ability to reach veterans all over the United States and invite them to find peace and inspiration.
Flag Sponsorship
Show your support by sponsoring the flags flying over the Wall here at the Memorial. In gratitude, a retired flag, honorably folded, will be sent to you with a certificate of authenticity.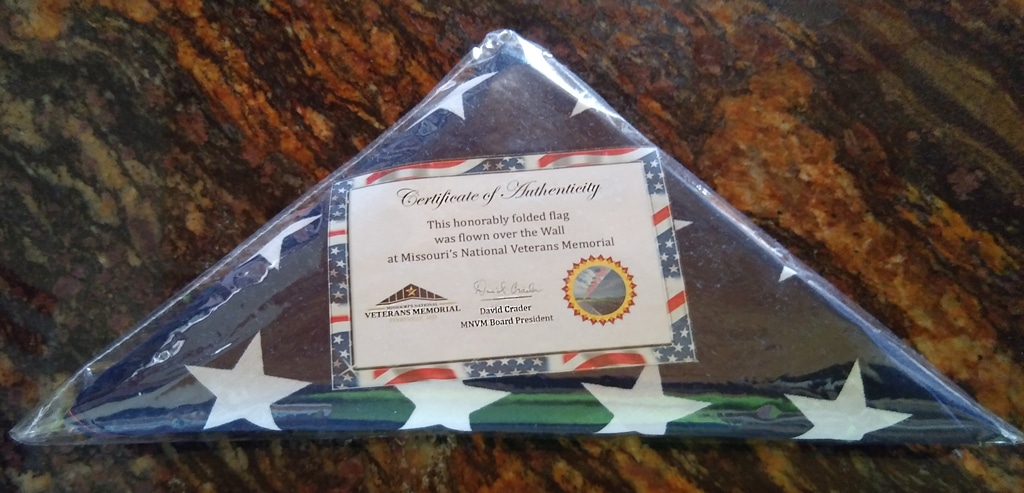 Personalized Tributes
Memorialize and honor a special veteran or loved one in a lasting way with a permanent tribute.
Legacy Gift
Be remembered for your commitment to honor and respect veterans. Please consider Missouri's National Veterans Memorial in your will or trust. If you choose to plan a legacy gift, please contact us to ensure you are honored as you wish.
Additional Options
Additional giving options are available. Please fill out the form for more information.